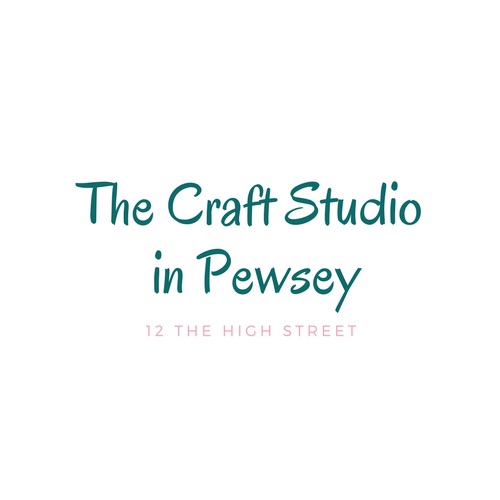 What Our Customers Say.......
Our favourite craft place for workshops. It's just such a peaceful place to chill out, and our children love it there too. We are all very fond of Karen, who is always so calm and great with the children. So many resources available.
xxxxx
The Craft Studio Pewsey hosted my daughter's 11th birthday party. Karen expertly guided 15 girls to produce handmade chocolates and bath bombs. Lots of chatter and laughter and a great time had by all. Highly recommend this fabulous local business.
xxxxx
The Craft Studio hosted my daughter's 5th birthday party and it was fantastic. They all had a brilliant time and took home some beautiful craft items. Karen and her team are welcoming and really helpful.
xxxxx
Did a silver ring workshop here and it was fabulous. Really cosy venue, easy to park, friendly ladies, will definitely being doing more workshops here.
xxxxx
Karen is always full of fab ideas and can cater for different ages and abilities in one group
xxxxx
Wonderfully friendly and fun atmosphere. Love the craft idea's for all ages.
xxxxx
Great confidence givers. Great help and support for which ever course you want to do. Gave me my mojo back to be able to succeed and make and complete my project. Thanks guys. Here's to the next one ?
xxxxx
Thank you for such a great day, I'll be back for more felting
xxxxx
My daughter had her 8th birthday treat here along with 7 of her friends , they designed and made there own bags to take home , great fun had by all , very welcoming , very friendly , understanding , caring lady's most of all very patient taking time to help and explain things , highly recommend for a birthday party boys and girls of any age
xxxxxxx
I can't thank Karen and Wendy enough for all help with the classes I attended last year. I had such a great time and learnt to create so many different things.
I had so much fun learning to use my sewing machine (in the sewing for beginners class) and made lots of lovely gifts for Christmas. I made cushion covers, fabric baskets, bags, bunting and beautiful apron. I'm no where near a pro but having such a great time using my machine thanks to the these Lovely ladies.
I also went to several of the Christmas Craft Classes in December. It was so lovely to do something all together like this and it got us in the festive mood We learned how to make beautiful candles. (including fairy jars which were incredible!)
We made bath bombs that gave LUSH a run for their money and smelt amazing too.
We also had a great time making Christmas crackers that where "The best crackers we've ever had."
I took a long my 14year old niece my two sisters and my mum and everyone had fun, we can't wait to do it all again this year and I'm very much looking forward to sewing class continuing next week.
The environment is lovely, it's a real Aladdin's Cave full of lots of crafty bits and bobs , it's a great way of meeting new people and it's so much FUN! Would recommend this place to both Children and Adults alike!
xxxxx
I am looking forward to the needle felting workshop :)
xxxxx
Wow! The Craft Studio Marlborough is fantastic. They offer various craft activities for adults and children all run by two of the loveliest ladies I've had the pleasure in meeting.
xxxxx
Fantastic! Went to the toddler and parent session today and both me and my little boy who is 2 loved it, he was shy to start with and maybe me too but both lady's where so lovely and put us at ease, we shall be back there again.
Took my grandaughters to do some sewing. They really enjoyed themselves and loved having something they had made to take home. Lovely to have somewhere to take them to be creative and I'm looking at the adult courses!
xxxxx
Holly really enjoyed her time here today she can't wait till next week
xxxx
Millie and I had a great time Needle Felting, Thankyou for your patience, we will definitely be back!
xxxxx
Wow! Completed our 4 week crochet course today and I really feel I have learnt loads and have 'got the bug'. :-) Wendy was so patient with us and so excited to teach us more. I cannot wait to go back to the craft studio for more. THANK YOU SO MUCH and see you very soon for our next crochet projects.
xxxxx