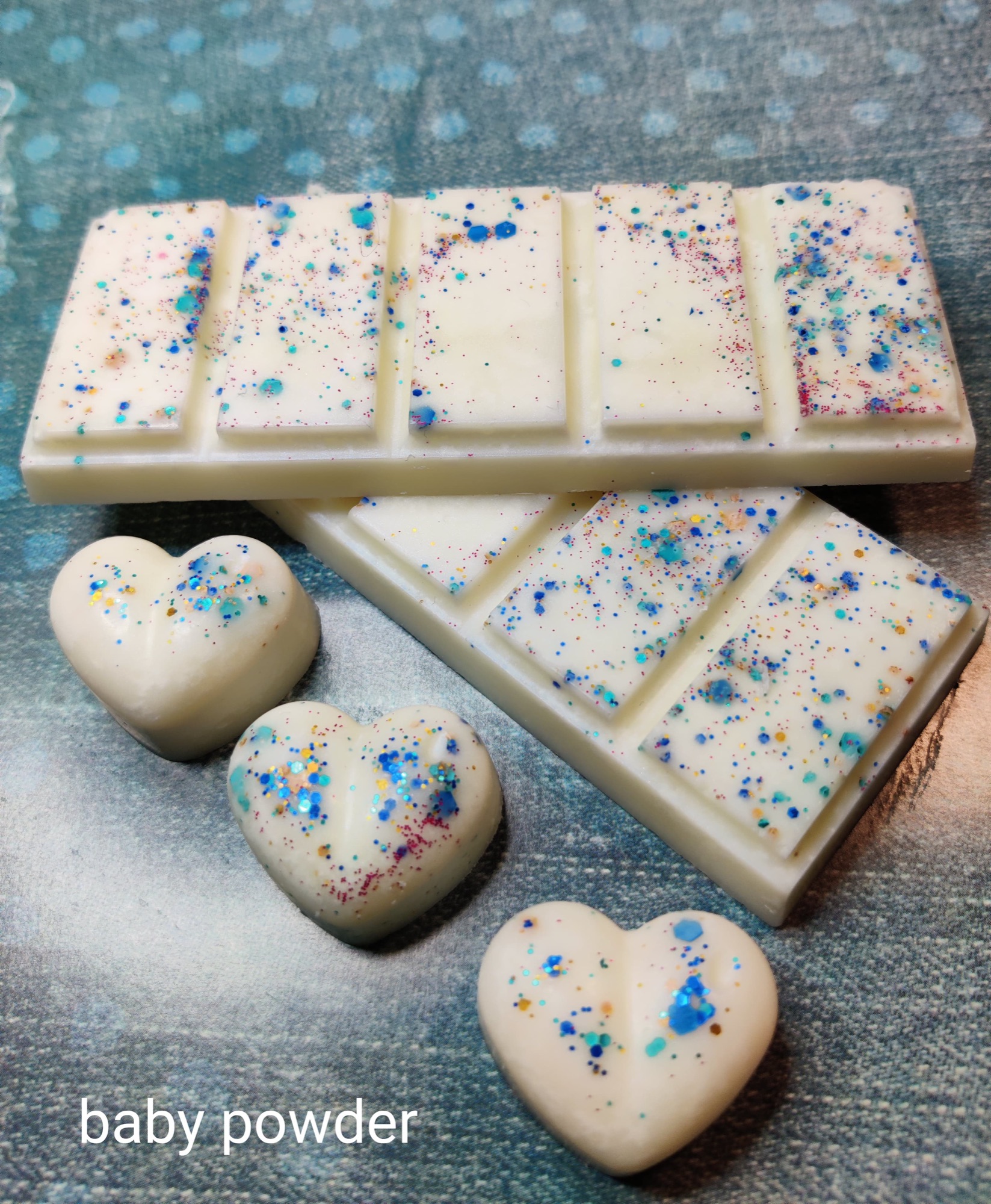 we are making hand made snap bar wax melts and hearts, as well as a choice of other moulds.
Each snap bar contains 5 segments with bio-degradable glitter and 10% fragrance oil.
Hearts come in a set of 5 single scents.
We also offer a sample box so you can find your favourite smell.
All my scents are clp complaint and smell incredible. Get yours now,
available in several Different scents:-
Snow Champagne,

Lavish,

Coconut And Lime,
Lavender And Vanilla,
Daisy
, Fresh Linen,
Sweet Orange,
Bedtime Baby,
Baby Powder,
Pixie Dust,
Monkey Farts,
Strawberry And Lilly,
Miss Million,
Snow Fairy,
Ghost,
Sweet Dip,
Festive Fire,
Aliens,
Flower Bomb,
Rosey Wonderland,
Angels, Cherry.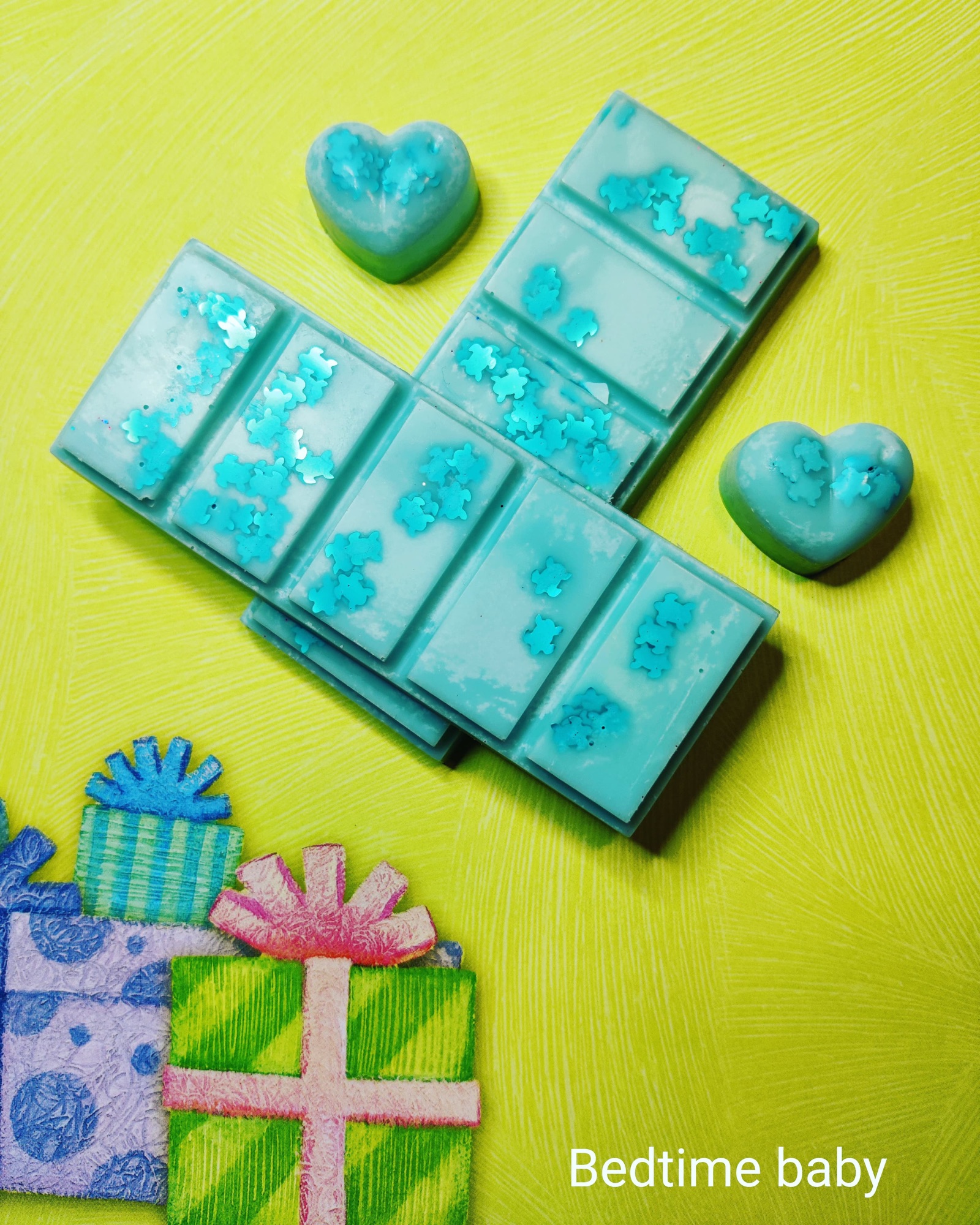 Each of our candles are handcrafted with natural soy wax, and high quality fragrance oils. They are hand poured in to 5 oz containers, with scents that smell devine, topped with biodegradeable glitter. You of course can choose not to add the glitter if you prefer. They are are clp complaint
Relax and enjoy your favorite scents in the perfect nontoxic atmosphere